Keep your car in
great shape

!

With State of the art equipment, genuine parts, experience and trained technicians - we can get you on the road and into great shape in no time!

Our team go through the most stringent certification processes around to bring you the most professional and skilled service.

At Renault, your journey and your vehicle matter to us which is why we continuously upgrade the level of service you receive at our Renault workshops.

We employ technicians that are specialists in their fields and suitably qualified to work on your Renault vehicle. Our technicians will go the extra mile to ensure the best service and customer experience for all Renault owners.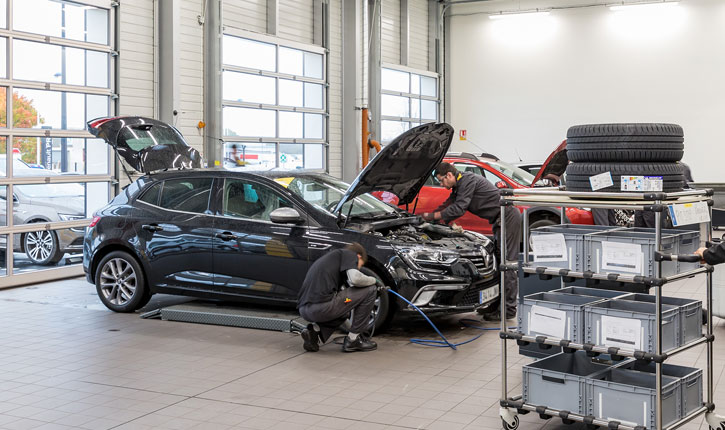 Our specialist training encompasses not only the service technicians but service managers, advisors and support staff as well. This means that the men and women working on your car have hands-on knowledge of how to optimise the service to your Renault vehicle.

Benefit from genuine Renault parts that are rigorously tested to meet high quality, safety and performance standards, fitted by our team of experts.
book a service