genuine
satisfaction
At Renault, we're best equipped to understand your car with all your prior service records right at our fingertips - saving you time, money and ensuring the value of your car is maintained.

Think long-term and avoid being presented with conflicting recommendations, inaccurate diagnostic information and service timeframes at your local Service Centres. With Renault, we've got you covered with professional recommendations, accurate diagnostics and timely service, so that you save time and money.

We know your car, what is required and by when so that your car stays in great shape. With our new loyalty & rewards programme and flexible financing options, we can have your service booked in minutes! No stress or fuss.

Find your nearest Renault dealership and book a service, apply for finance, or sign up to our Renault Drivers Club for loyalty rewards and exclusive offers - all online!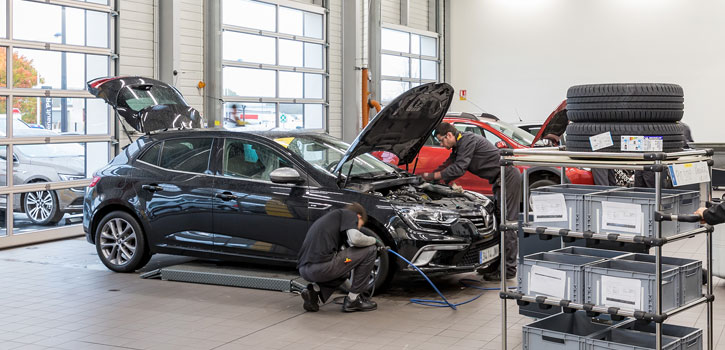 Rest assured, that you will always have an accurate and reliable car maintenance history, to help retain the value of your car and protect your warranty.
Renault specialised diagnostic tooling

Renault qualified experts
book a service